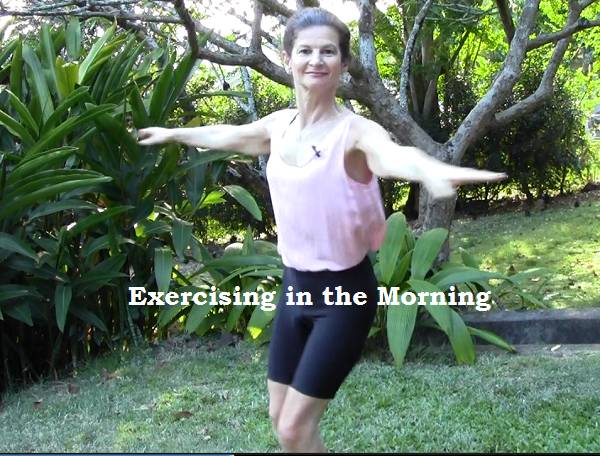 People often ask me how I stay in shape (what type of exercise I do, how I stick to it) and what my morning routine is like.  So, since I enjoy hearing about people's morning routines and what they do to stay healthy, I decided to share my routine here. Hopefully this will inspire you.

Since it's best to be brief on this vlog, I'll just cover the part of my a.m. routine that involves waking up and exercising.  (Note: Thankfully, my typical routine does not begin at 4:15 a.m. as it does when I appear on TV).
The first thing I do upon waking, eyes still closed, is offer a prayer of gratitude – I give thanks for what I have (instead of focusing, as people often do, on "what I don't have"). By owning the positive, we set the tone to be open for good things to happen.
Next, I open my eyes and start exercising. Actually, I do two types of exercises . . .
To learn more and be inspired to exercise, CLICK THE ARROW AND WATCH THE VIDEO

Like this content? Sign up for weekly updates – It's Free!
Do you have an exercise routine that you enjoy?
ENJOY THE COMMENTS BELOW OR ADD YOURS