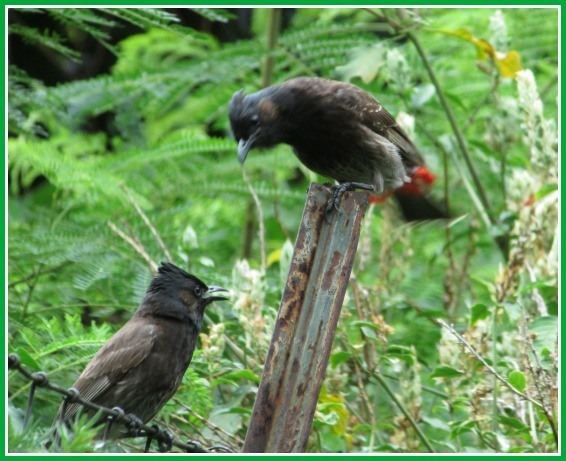 How was your week?  I almost can't believe mine.  Caught a cold (haven't had one in years), my computer kicked the bucket (hadn't had it that long), internet outages…But I'm pleased with how calm I felt.  Mostly.  Looking out my window at those beautiful birds helped.

As did expressing my feelings. Safely. Instead of wallowing in "poor me."
If you've been hitting some tough spots lately, my top 20 "I can do it" tips below can help.
They can keep you from sinking too low or flying hyper-high. Just nice + calm…. balanced.  Strong.
1.  I can handle this. There is nothing I cannot overcome.
2.  Inhale.  Deeply.  Exhale.  Deeply.
3.  This too will pass. Really.
4.  I've overcome greater challenges than this. And triumphed.
5.  Remember what really matters.
6.  Nothing is THAT important.
7.  Self-love is so soothing.
8.  I will be kind to myself. Ultra-kind.
9.  Stay in the moment. But dream big.
10.  I release my feelings. Safely.
11.  Life is a privilege. I won't let negativity interfere.
12.  Time to pause. Step back. Hug myself.
13.  What I don't know, I can learn.
14.  I am enough. And then some.
15.  I do enough. For sure.
16.  Tomorrow will take care of itself.
17.  The sun always rises… and sets.
18.  Learn from nature. So incredibly wise. And patient.
19.  Patience gives me the tenacity to hang in. And…
20.  Thrive
When the going gets tough, do you get tougher?

ENJOY THE COMMENTS BELOW OR ADD YOURS