How organized are you?  OCD organized?  Very?  So-so?  Not really?  Take the 5th?
Webster
defines
organize
to include "arrange by systematic planning and united effort."
Yet many people I work with complain that they or their kids (often both) are disorganized.
Which means they're forgetful. Late. Lose things. Make careless mistakes.
Get the idea?
Which is why this blog covers where to start with getting organized. (Clue: It begins with your relationship with yourself. Which began in childhood). And how to feel terrific + NEAT while doing so.
The inspiration for today's blog? My article. Recently published by the American Bar Association's Family Law Section. (A national publication. Pinch me!). Title – How to raise an organized child in a blended family. Publication – Family Advocate. This is a manual which attorneys give to their clients.
What's the link between you + an organized childhood?
We're a product of our upbringing. So if you're lacking in organizational skills, before you check your closet for things to dump, look to your past. Childhood. That's where it began. (& if you have kids, definitely stay tuned).  That's where we learned the lessons that impact our adult behavior.
Unless we've already realized that those lessons from way-back aren't serving us. And we've rewritten the script. Replacing someone else's script (parent, caregiver, etc.) with different behavior. Behavior that serves us better.
So that's where you start.
By asking yourself Qs like:
1. Where did I learn this behavior?
2. What about it is not working for me?
3. What would be a better way of doing things?
Next step.
With insight in hand (the where + what) it's time to change your behavior. To substitute NEW, BETTER ways of doing things. NOW is the time.
Once you begin to do that, you'll start to feel terrific + NEAT. Why? Because it's empowering to pin point the reasons why we do what we do.
And to know that this insight can help us CHANGE thoughts, feelings + behaviors that aren't working for us.
But since our upbringing has a huge influence on our behavior, I'm also including here, my article in Family Advocate – about raising an organized child in a blended family.
Read the article to learn to:
+ Model organized behavior
+ Schedule family time
+ Create a parenting plan
+ Give clear instructions
+ Establish routines to help with transitions
+ Make an organizational chart + calendar
+ Assign chores to help children feel part of the family
+ Equip your children to plan, focus + get things done
+ Teach time management
+ What to do when things go wrong
+ Praise your child
Even if you're not a parent or weren't raised in a blended family, this article is FOR YOU. Because as you read the article you too, can ask yourself:
Was I raised that way?
Then use some of the organizational tips to change / tweak your behavior.
If you are a parent, then as you read the article ask yourself:
Was I raised that way?
Then use some of the tips to change / tweak your behavior. Because your children will copy you. If you're disorganized, they're likely to follow.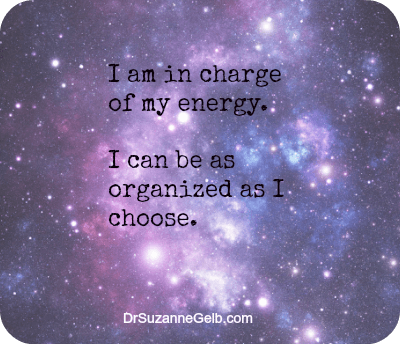 Talking about blended families, many of you may find it helpful to read another article I wrote, published in an earlier issue of Family Advocate. The theme  – Co-Parenting during + after divorce. In this article, I focused on what to do when the other parent doesn't play fair.
Want to know more about raising an organized child in a blended family?  Catch me on KHON2 Television's morning news program, Wake- Up2Day. When? Sept. 6th at 6:15 a.m.
How Organized are you?  Excessive.  Just right.  Need help.




ENJOY THE COMMENTS BELOW OR ADD YOURS