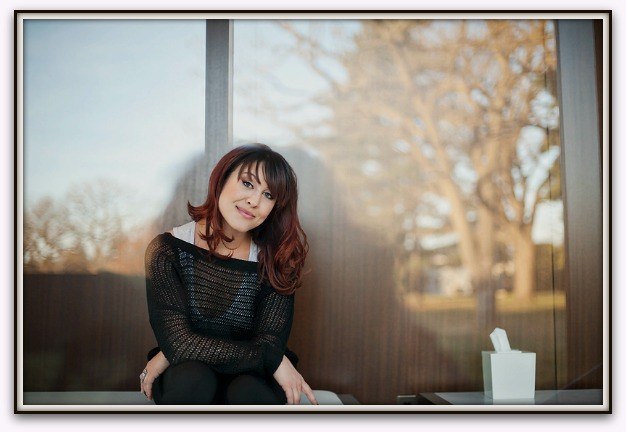 That's the focus of Alexander Franzen's new book, 50 Ways to say you're awesome. Hitting the stands October 1st.

Recently, I had the privilege of interviewing Alex.  She's gracious, smart, generous + sensitive. I'm excited to share the video interview with you.
Please know, I'm writing about Alex's book because I believe in it. I don't make money if you buy.
Who is Alex?
She's a writer + a communications specialist mostly for entrepreneurs, artists, healers + writers.
She contributes to The Huffington Post, MindBodyGreen, The Daily Love, The Daily Muse. She's been featured on Fast Company and Forbes, and in several books.
Alex has been an inspiration to me. Especially during my recent website make-over. She's also an extraordinary teacher. No wonder over 8,500 people follower her on Twitter! More at AlexandraFranzen.com.
What you'll hear in the interview*
Why Alex does what she does   (1:52)
How to achieve SIMPLICITY   (3:49)
Why Alex wrote this book   (6:11)
How this book affects how we COMMUNICATE  (8:41)
How to preorder   (12:04)
Alex's "BUT REALLY" exercise   (12:16)
How Alex practices SELF-LOVE   (15:16)
An upcoming workshop in HAWAII   (16:16)
A must-have FREEBIE   (19:30)
How to write an EMAIL that gets a busy person's attention   (21:15)
*We chatted for about 25 mins. If you can't watch the interview all at once,
I've included the start times of the segments. FF as you please.

My favorite part

I asked Alex what she thinks is awesome about herself.  (10:22)
Her reply: "…I give really good compliments, I must admit. I've been praised for my praise."
I agree. Here's some praise I've gotten from Alex, via emails:
"So cool! You are so gracious + lovely. Thank you.

"
"Your enthusiasm is like a bright yellow sunbeam!"
Aren't her compliments off the charts! Makes you feel warm all over

                                   PLEASE CLICK TO WATCH

Alex's book makes me want to tell some people  – "You're Awesome."

Mom + Dad 

You did your absolute best in raising me. That's awesome.
Jess Ainscough, Cancer survivor/thriver
Your commitment to wellness is awesome. Your 38,000+ Facebook followers agree. It was an honor to write a guest post for you and to interview you for my blog.
The crew at KHON2 Television

Working with you is awesome. Your upbeat mood at 6 a.m. makes "not being a morning person" a myth!
Chris Barrett, Web programming
Your talent + patience are awesome.
Andon, Professional web design
Not surprising that your U-Design theme has grossed a record-breaking one million+ dollars in sales! Your theme is awesome. Especially for a newbie

Pauline Shum, Hawaiian Homes International
You're a realtor extraordinare.
Dr. AnnaMaria Preston, Freelance writer, Proofreader, Translator
Your courage is awesome.
Teresa Reed, the Tarot Lady

You have a gift to empower people. And that's awesome!
And….
To all of you incredibly selfless beings – in this world + beyond – who probably prefer to go unnamed here.. but who have crossed my path… and who give / gave unconditionally.  Generously.  Authentically… Simply because. To you I say – You're awesome.
And….
Even if I don't know you (yet?). Believe this. You're awesome.
Now.  Go do something nice for you. Get Alex's book.  And… tell someone, "You're awesome."
Question of the day:

What's awesome about you?




ENJOY THE COMMENTS BELOW OR ADD YOURS