You know that feeling when someone you're in relationship with doesn't give you what you want?
Pretty disheartening…
Like there's a cold, concrete wall separating you two.
I mean, how many of us haven't felt that emptiness which yearns to be soothed + reassured with 3 powerful words – "I love you."
And… that neediness often pops right up when our partner wants alone time:
"You don't love me.  If you loved me, you wouldn't want to be alone."
But what's really going on in this relationship?
Why does one partner want to be alone?
I made a video for you about that. (below).
In the video, I explain how some introversion can be healthy.
By "introversion" I mean: spending quiet time with self. Being a bit introspective.
I don't mean: hiding from people, or being quiet because of insecurity. 

Like:
"I'm afraid I'll sound stupid if I say what I think."
"I'm afraid people won't find me interesting if I talk."
Whenever behavior is driven by fear, that's not a good thing.
But… striking a balance between extroverted (outgoing) behavior, + recharging with introverted (alone) time – that can be a good thing.
Aside from that, why would a partner want to be alone?
There could be many reasons, like:
The other partner's personality could be a factor– sometimes it gets tiring to listen to the same rhetoric (broken record), every day.
Makes sense. If we're enjoying our partner, we probably won't want much alone time.
But… if that person is say, a nag – then YES, we'd rather not stick around.
If you're nodding your head, no problem.
Keep reading.
Here are 3 essentials (also covered on the video) to spice up your relationships.
1.   Avoid the broken record syndrome.
(Do you express your desires to your partner, over + over? If yes, try a different approach).
2.   When your partner comes into the room, stop what you're doing. Hug time.
(prioritizing your partner can energize your relationship).
3.   Respect your partner's right to choose his/her behavior.
(it's ok not to like everything your partner does, but respect keeps love alive).
To learn more, CLICK THE ARROW BELOW and enjoy the video.
In an earlier vlog I shared how much fun it was to do the column at Hawaii Reporter + why I put that terrific project to rest.
Click here + to view that earlier vlog.
Love, always.
xo.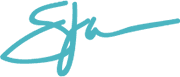 PS. Do you enjoy alone time?
PPS. The comment section is now closed. Please enjoy the comments that other readers have shared in the past.