Do you get beet red when you're angry?
When I was a child, there was no yelling, screaming or angry outbursts at home. No one felt their cheeks flushing and getting beet red.
It was much subtler than that.
Yes, there was anger. I could feel my mother's irritation and frustration with my father.
But nothing was ever said.
How often did I wish… "Why don't you just fight already! Have it out!"
Years later, as I helped clients manage their anger, many were doing what I wished my parents would've done – fighting it out (verbally, not physically).
But I realized that my naive wish was actually a destructive one.
A raging war of words is hurtful… Unproductive…  And disastrous role-modeling for children.
Another interesting twist –
My clients kept asking: How can we fight fair?
Me: There is no such thing as fighting fair.
Them: Why?
Me: Because when people fight, each person wants to win, no matter what. Their anger creates a hostile environment. They lose respect for each other. Fairness is a non-issue.
Fighting, instead of bottling up frustration, isn't the answer. And it wouldn't have helped my parents (who ended up getting divorced).
What needs to happen (and I made a video about this for you, below) is a shifting of goals. From wanting to fight fair, to resolving disagreements.
This means learning to:
1. Problem-solve
2. Compromise
Five tips to stop the fighting and start resolving disagreements with respect and love.
1.   If you're fighting, try even just one of the following:
— Respect yourself and others.
— Let go of the need to be right.
— Be open to compromise.
2.   Learn to argue, not fight.
— Arguing is about resolving differences respectfully and with compromise.
— Fighting involves winning at any cost.
3.   Let go of guilt.
Some people want to learn to fight fair because they don't like the guilt they feel when they fight to get their way.
One way many of them handle their guilt is by withdrawing from their spouse, after a fight, and withholding affection.
They rarely apologize for fighting (to them this would be admitting they were wrong).
But… fighting is wrong, compromise is right.
Compromise supports a fair resolution for both people.
4.   Stop being defensive.
Fear of not being right, and guilt for being wrong can cause some people to be super-sensitive to disagreement.
To handle the fear, they become angry and disrespectful. Discussing the problem or compromise, is not an option.
Keep in mind that compromise can often be the best solution to a problem.
5.   Get help if needed.
When two people never agree and grow apart, consider consulting a qualified professional, like a mediator or a counselor.
To learn more, CLICK THE ARROW BELOW and enjoy the video.
Love, always.
xo.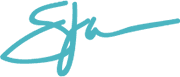 PS. How do you handle disagreements with others?
PPS. The comment section is now closed. Please enjoy the comments that other readers have shared in the past.