We've got a few days before Thanksgiving — at least here where I live, in the United States.
I tossed around several ideas for today's blog post — should I write an essay? tell a personal story about gratitude? do a collection of resources? hmm!
But in the end, I decided to keep it classic:
A simple list of daily rituals, treats, books, people and experiences that I am deeply grateful for, right now.
Making a Gratitude List is one of the best things you can do for your emotional health and wellbeing (yep, it's been backed up by research).
I invite you to join me, today, and during this extra-special week of heightened gratitude, to make a Gratitude List.
Long or short. Complex or simple. Serious or silly. It doesn't matter how much you write, or what you choose to plop into your list. Just grab a sheet of paper and start writing!
Or… put your Gratitude List in an email and send it to a friend. Then invite them to ping one back to you.
Imagine if everyone on the planet who has Internet access — about 2.8 billion people, at last count! — took five minutes, right now, to send off a Gratitude List.… via email!
The world would instantly be full of very happy inboxes… and very happy, grateful hearts.
So… here we go.
I'll start:
I am grateful that I can…
: Sit at my desk and see THIS outside the window.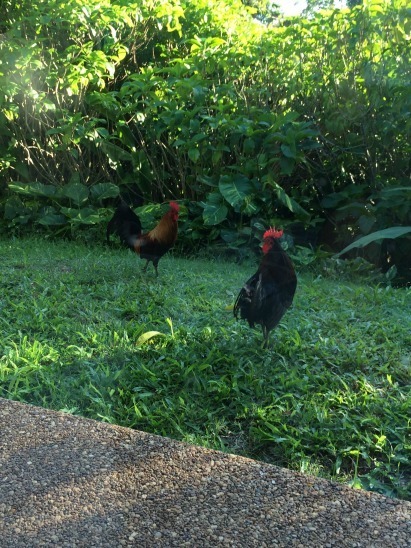 : Keep my body healthy and strong by running on the beach near my home.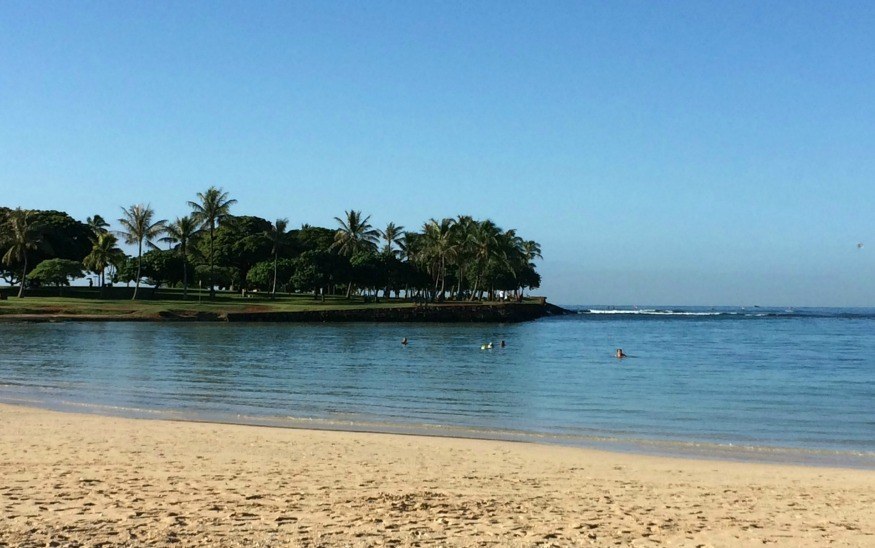 : Keep my brain energized by working with my writing coach and friend, Alexandra Franzen, every month.
: Be in the presence — online or offline — of outstanding professionals and human beings — like Theresa Reed, aka The Tarot Lady (an amazing intuitive reader), Gemma Stone (a registered clinical psychologist) and Chris Barrett (a web developer and programmer). It is an honor to know such inspiring people.
I'm also grateful that I can…
: Bear witness as courageous people like Brandon Weeks and Annika Martins commit themselves fully to their creative projects.
: I'm grateful, too, that I have the ability to support these kinds of projects — sometimes, with my dollars, other times, with kind thoughts and words of encouragement!
: Spend hours and hours playing (and re-playing) Taylor Swift's latest album, 1989. I am grateful that artists like Taylor exist in this world, proving that it is possible to make art and inspire millions, despite tons of negativity from critics and cynics. (As Taylor sings, no matter what people say, you gotta just "Shake It Off!")
: Indulge in organic coffee and Sacred Chocolate… eat papayas and bananas grown right in my garden… and savor the beautiful Hawaiian sunrises and sunsets that I get to see, every day!
I also LOVE that…
: 40-something year-old women like Susan Hyatt are proving that it's OK to adore your body and show it off — in a bikini, on Facebook! — even if you're not a "perfect" supermodel size 0. (And even if your mother "doesn't approve.")
: I have a body. (Can you imagine life without a body? Oh we'd miss out on so much!) I am in awe of my body on a daily basis. In awe of all the wonderful sensory experiences it offers me — eating tasty food, great sex, listening to music, admiring beautiful things…
: I can cherish my body and wrap it up in delicious fabrics that feel soooo good. I love this cashmere sweater that a friend gave to me, recently. What a privilege, to be able to enjoy something so soft and silky. I feel like I'm being hugged when I wear it. (And the fact that it was a gift from a friend makes it even more special.)
I am AMAZED that…
: With the touch of a button, I can order incredible books and have them delivered to my island home… within days! (And sometimes, people surprise me by sending books through the mail as a gift!)
This year, I've especially enjoyed the following books… and every now and then I flip through the pages again, and without fail, something useful pops out…
Less. Accomplishing More by Doing Less.
I'm Proud of You. My Friendship with Fred Rogers.
Die Empty. Unleash Your Best Work Every Day.
50 Ways To Say You're Awesome.
I am incredibly grateful for my clients, too.
I am humbled by…
: Watching the tension leave my clients' faces, necks and shoulders, during our sessions, as they relax and let relief replace fear, upset and frustration.
: Watching my clients have "a-ha!" moments. (That's the best!)
: The sacredness of private, one-on-one sessions with clients. I am grateful that — thanks to my training as a professional life coach and a licensed psychologist — I know how to offer the "space" to be who you truly are, say whatever you need to say, and feel whatever you need to feel, without fear.
: The fact that I have the ability — thanks to technology! — to write blog posts like this one and create online guidebooks that can help and inspire people, every single time I hit "publish."
Sometimes, my online work reaches a few dozen people. Other times, something will resonate strongly, "go viral," and get shared thousands of times.
No matter what, I am grateful for the ability to share what I know, with whoever is reading or listening.
And… while I do my best not to get caught up in the "glitz" of it all, it is awfully exciting to see my work published on websites like Newsweek, Forbes and The Huffington Post!
A little celebration, for the right reasons, is perfectly healthy. ;)
I'm grateful when my clients and customers hit their personal goals… and celebrate their own "big wins," too!
Most of all, I am grateful for…
: The simple pleasures. Good food. Clean water. Deep sleep. Sunlight on my face. Surprise visits from my neighbor's cat, who loves to stop at my house for a tummy rub. The simple pleasure of giving affection and love. To a kitty. To other people. And… to myself.
For all of these things, and so many more…
I am grateful.
I am amazed.
I am humbled.
I am in Love.
What are YOU most grateful for, right now?
Consider sharing your Gratitude List with a friend, or posting it on your blog, or reading it aloud around the Thanksgiving dinner table, or perhaps, quietly to yourself… just before bedtime tonight.
I am grateful for your presence, right now, here on my blog.
Thank you for being here, and for being you.