This is part two in a three-part series on tidying up your inner world: your beliefs, practices, and personal habits.  [Click here to read part one.]
I call it: spring cleaning for your life!
Today's spring cleaning checklist is for couples.
Whether you're in a new-ish relationship, or in a long-time, committed partnership, this checklist can add a little more sparkle and sweet connection to your relationship.
PART TWO: CHECKLIST FOR COUPLES
Goals and life direction.
[  ]  Spend some time talking openly about your goals and life direction. Take turns answering questions like, "Where do you see yourself in one year? Five years? Ten?" and "What are your most important priorities and goals right now? How can I support you?" and "Do you have any fears right now? Like what?" Listen as the other person is speaking. Try to avoid assuming that you "already know" everything about your partner.
(You might be surprised!)
Sex and intimacy.
[  ]  Designate a special day on your calendar to be a "no sex" day. On this day, you are not allowed to have sex until a specific time (say, 9pm). Use this day to tease, flirt, send saucy text messages, kiss, hug, and build up anticipation and excitement, just like back when you first met! [  ]  Experiment with a
"

fifteen second kiss

."
The moment you (or your partner) walks through the door after being away, lock lips for fifteen seconds. (Many couples say this daily ritual helps to create a feeling of deep connection after being apart all day long.) [  ]  Try a 30-day intimacy challenge. Engage in some kind of physical touch — massage, kissing, sex — every day for 30 days in a row. Feeling bold? Try 365 days —
a whole year
!
Forgiveness.
[  ]  If you're harboring a grudge against your partner, give yourself permission to forgive. Unload the heavy weight of resentment so that you can feel light and free. Know that this is a gift to yourself and to others.
This is often the hardest action to take. It's also one of the most beneficial for your own personal emotional wellbeing — and for the health and strength of your relationship. If you're struggling to forgive, or don't see how it is possible, this guidebook can help.
Self love.
[  ]  As the very wise RuPaul says, "If you can't love yourself, how you gonna love somebody else?" Choose a self-care practice that you love — maybe one you haven't been doing much, lately — and recommit to it with your whole heart.
Whether it's getting a massage, doing your daily workout or yoga routine, or having a solo date once a week to walk quietly or see a type of film that you love (but your partner doesn't), give yourself some TLC!
Every time you do, you're also giving a gift to your partner: the gift the gift of a calm, present partner who is ready to give and receive love.
Resources for couples:
— The Love Tune-Up.
A self-guided e-course. Start anytime. Learn how to tune-up and upgrade the quality of your relationships… especially your relationship with yourself. True love starts with you!
http://drsuzannegelb.com/love-tune-up/
— The Life Guide On How To Forgive The One Who Hurt You Most Of All.
If you are feeling weighed down by grief or anger from past fights or betrayals, and want to learn how to forgive, this guide is for you.
drsuzannegelb.com/life-guide-forgive-the-one-who-hurt/
— Personalized coaching.
http://drsuzannegelb.com/coaching/
As a psychologist and life coach with 28 years of experience, combined, I'm equipped to help you find graceful solutions to just about any relationship challenge you can imagine.
Nothing would make me happier than seeing you loving someone special, allowing yourself to receive love in return, and seeing both of you: completely in love with life!
I can work with you solo, or along with your partner. Book a phone or Skype session here: http://drsuzannegelb.com/coaching/ or email me directly at suzanne@drsuzannegelb.com.
I hope this spring cleaning checklist leads to a lot of loving, sexy, connected experiences with your sweetheart!
Next up: a spring cleaning checklist for your career!
Love, always.
xo.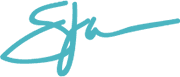 This post has also been published on The Huffington Post. To see more of my articles that have been published on The Huffington Post, click here: http://www.huffingtonpost.com/dr-suzanne-gelb/
Copyright Dr. Suzanne Gelb.