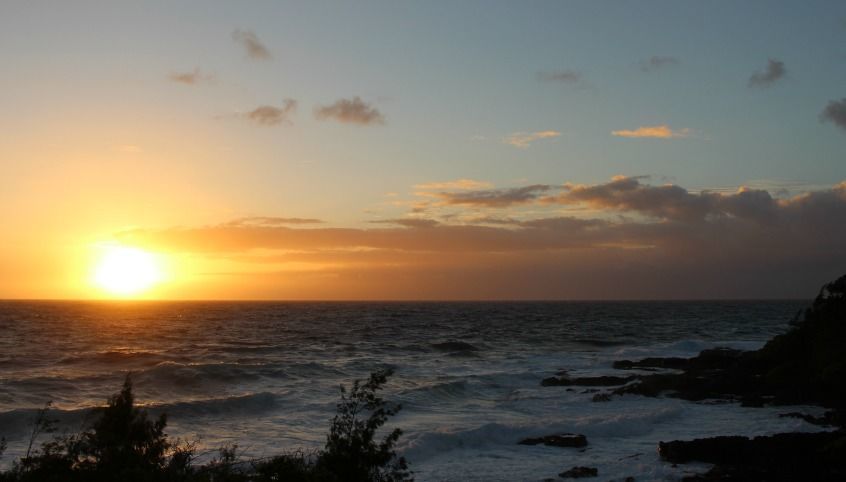 Right now, in this moment…
What's your knee-jerk reaction to New Year's resolutions? "Ugh! " or… "Beginning January 1, I'm going to____________________________________________ [fill in the blank.]"
Either way, goals are goals. We set them all the time, year-round. So why not ride the momentum of making goals around the New Year, and ace those resolutions (this time!)
Recently, I had the honor of being interviewed by one of my favorite people here in Hawaii, where I am based: Olena Heu. Olena is an award-winning journalist (and also an exceptional former morning television news anchor–who interviewed me many times on TV). This interview was geared towards an article Olena was writing for Frolic Hawaii—Hawaii's inside source for events, entertainment, dining, nightlife and fashion. The topic? Setting realistic resolutions. The result? An inspiring article that's sure to help you ace your resolutions for 2016.
In her article, Olena bravely shares some of her goals for the upcoming year:
"Personally, I am aiming to tone up, fit into my college jeans and increase my athletic stamina. I am the heaviest I have ever been, and although weight isn't really all that important, I want to feel stronger and look more toned. I also want to make time for myself and not work all the time."
And here are some tips from me, that you'll find in the article:
—Without a plan, a resolution is just wishful thinking, really. Don't set yourself up for failure—set a reasonable timeframe for achieving your goal.
—Break the goal down into manageable components. Take baby steps first.
—Give your plan time to work and keep your goal in mind. Change isn't always easy, that's a fact. Stick to it, don't give up, even if you have a setback, believe in yourself.
To read the entire article, click here.
Your turn.
Can you fess up to your deepest, most personal goals, just like Olena did? That would be a terrific first step towards acing your resolutions. Whatever realistic goal you want to create in your life is within your reach, and if you want some support to get to the finish line, that's within reach too.
. . .
Photo Credit: Olena Heu. Featured with permission.