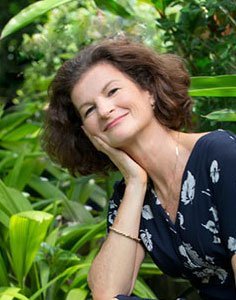 Aloha! I'm Suzanne Gelb, Ph.D., J.D.
I've been working in the field of emotional health for over 30 years, and a psychologist in independent practice in Honolulu for the last 20+.
During those years, I have spent 1,000s of hours assisting clients, I have been interviewed on TV as an expert over 200 times, and my insights have been featured on well-known websites like Time, Forbes, Newsweek, NBC's Today, The Huffington Post, Psych Central, Psychology Today, Mind Body Green, and more.
Something I know for sure: There are many ways to problem-solve (I'm trained in various approaches including psychodynamic, behavioral strategies, parenting, family systems, and others). But ultimately… love is the elixir for so many of our problems and challenges. Love, Always.
My credentials are a bit unusual… in a good way. I hold a number of degrees and licenses. Here's a quick run-down.
Why am I passionate about helping clients to feel the best that they can possibly feel?

Because everyone deserves to enjoy inner peace — and to acquire the skill set to become the best version of themselves.
And that's also why I have written 11 guidebooks offering practical tips for various challenges — from losing weight, to learning to forgive, to finding true love — and a book on parenting, and another book on releasing addictions and returning to love.
Thinking about seeking a consultation with me at my Honolulu office and wondering if we'll be a good fit? Reading a few articles in my column on Psychology Today or from my archives might be useful. Ready to schedule a consultation? Read this.
Other Services.
Looking for my life coaching services, or my business and career coaching offerings (worldwide via phone or online video chat)? Go here.
Thank you for visiting my website.
P.S. Here's a little nugget of inspiration for you:
"However you decide to "invest" in yourself–through coaching, therapy, training, education, new books, nourishing food, more rest, new habits, healthier routines, or anything else you might choose to do, remember this, always: YOU are the best investment you'll ever make."
—Suzanne Gelb, Ph.D., J.D., The Huffington Post