"Wow! This is fantastic stuff. You're clearly incredible at what you do, and I'm so thrilled to share your advice with our audience!"
— Adrian Granzella Larssen, Editor-in-Chief, The Muse
Ready to dig into some more of my writings? Scroll down and click on the article of your choice.
Happy reading!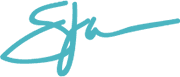 ______
Time
3 Ways to Get What You Need From Terrible Communicators.
Forbes
Drowning In The Details: How To Focus On Your Big Career Goals.
Newsweek
7 Ways to Get Pumped Up for a Big Job Interview.
Allergic to Bragging? Try This Instead.
The Huffington Post
Ashamed of How You Look in a Swimsuit? Women: Please Read This.
Emotional Outburst at Work? Here's How to Get Through It.
Job Hunting and Your Body: How to Walk Into Your Next Interview With Confidence, Even When You Don't Love How You Look.
Stressed Out at Work? How to Cope — Without Turning to Food or Booze.
Taking Care of an Elderly Parent — and Not Loving It? How to Turn Resentment Into Patience and Joy.
Terrified of Public Speaking? How to Get the Words Flowing.
Psychology Today
Don't Feel Like Exercising? 3 Steps To Get You Off The Couch.
Obsessing Over Wrinkles? Depressed About Aging? — 5 questions to help you re-focus on what really matters.
You Want Couple's Counseling But Your Partner Does Not. Are You Doomed?
Psych Central
5 Ways to Stop Yourself from Eating When You're not Hungry.
Business Insider
What Your Résumé Looks Like To A Psychologist.
Mashable
The Secrets Behind 'Super-Achievers' and How You Can Be More Like Them.
Mind Body Green
Had Your Heart Broken? 21 Reasons To Start Dating Again.
6 Self-Sabotaging Habits You Need To Drop Right Now.
Lifehacker
Avoid Emotional Snacking by Listing What You Really Want In Your Life.
Inc
The 3-Step Plan to Accomplish More By Working Less.
Maria Shriver
How to Serve & Inspire Others…Just By Being You.
Learning to Feed A Hungry Heart — Without Binging on Food.
Positively Positive
"Just Believe." How I Learned to Trust in the Universe, Even When All Hope Seemed Lost.
Why "Certain People" Make Us Feel Completely Insane and How to Reclaim Our "Zen."
The Muse
4 Ways to Deal With an Office Crush.
7 Ways to Get Pumped Up for a Big Interview.
10 Ways Successful People Spend Their Time After Work.
20 Career-Boosting Actions to Complete Before New Year's Eve.
Allergic to Bragging? Try This Instead.
Are You Addicted to Your Job? 7 Ways to Tell.
Career Envy: What To Do When A Friend Gets The Job You Wanted.
How to Deal With a Co-worker You Don't Like — But Everyone Else Is Obsessed With.
How to Deal With Unreasonable Demands From Your Boss.
How to Do a Great Job Even When You Don't Like Your Job.
How to Get Over "Vacation Guilt" and Actually Enjoy Your Time Off.
How to Stop Obsessively Checking Your Work Email (and Stressing Yourself Out).
If You Want to Make Tomorrow Less Stressful — Start Tonight.
Should I Go to Grad School? 5 Questions to Make Sure It's the Right Move.
Should You Apply for That Slightly-Out-of-Reach Job—or Not?
Your 3-Step Plan to Do Less at Work (But Make an Even Bigger Impact).
Your Foolproof Guide to Moving On After You Messed Up at Work.
Why Going "Above and Beyond" Can Hurt Your Career (and How to Break the Habit).
The Daily Love
How I Learned The Truth About Life, Death And The Spaces In Between.
Tiny Buddha
Why Positive Affirmations Don't Always Work (And What Does).
______
Looking for my psychology services? Go here.
Looking for my coaching services (life, business, career)? Start here.
Looking for my meditations, guidebooks, or online relationship course? Click here.
______
P.S. These articles are for informational purposes only. Please read this disclaimer.