Here's a 24-hour plan that can help you get through the world's craziest workday—
and still keep your stress levels in check.
Chances are, you've read plenty of helpful books and blog posts filled with relaxation tips to help you get through stressful times.
Meditate, breathe deeply, count to ten, punch a pillow to release pent-up feelings, journal, do yoga… and so on.
These are all terrific ideas, but when you're in the middle of a super-hectic workday it can be tough to remember to actually do them!
I can relate. I remember back when I was a law student, juggling intense coursework, commuting between Hawaii (home) and California (law school), feeling completely overwhelmed with my classes and my life, like I'd never, ever catch up. My brain was so full, my calendar was so packed. It was tough to remember to make time for self-care.
Sound a bit like you, these days?
Here's a blog post that's… a little bit different.
It's a 24-hour plan that can help you get through even the craziest workday—while staying relaxed, focused and keeping your stress levels in check.
You can print out this plan and put it above your workspace.
Or you can "schedule" each of these activities into your calendar, just like a series of appointments (with yourself).
If you're worried that won't be enough (you'll get distracted or you'll forget), then you can set a timer on your phone that goes off every two hours, as indicated in the plan below. When your timer beeps, pause. It's time for a de-stressing activity—a few minutes of self-care—before you move on with your day.
Over time, as you practice these kinds of self-care habits consistently, you won't need so many "notes" and "reminders" to encourage you to take care of yourself. Over time, these habits will become second nature. But until that day, a few little nudges (from a printed plan or a timer on your phone) can really help you to stay on track.
Ready?
Here's your 24-hour plan for a happy, healthy, beautifully productive day!
6am. Rise and shine! Start your day with The "Beautiful Morning" Meditation. It's free. You'll find it here. Take 12 minutes to breathe deeply, get into a positive frame of mind, and prepare for your busy, exciting day ahead.
8am. Drink a big glass of water. Did you know that dehydration can lead to tiredness, difficulty concentrating, tension, and anxiety? Drink an extra glass, knowing that you're doing something really kind for your body and mind.
10am. Time to move! Chances are, you've been driving, commuting, or sitting at your desk for a few hours by now, so it's time to get your heart pumping. Take a walk around the block or try a 10-minute yoga video. Need some motivation to exercise? This meditation might help. Exercising is one of the best ways to lower your body's levels of cortisol—the "fight or flight" hormone that's associated with stress. Move—even just a little bit—and your stress levels will drop.
12pm. Unplug for lunch. Enjoy a meal without any devices around you. No computer, no phone, no screen. Just savor your food. There are so many good reasons to step away from your desk when it's time for lunch. (This article might inspire you!)
2pm. Check in with yourself. How is your day going? Has anything happened that bothered you? Anything stressing you out? If so, take a mental note (or write it down in a journal). Then: set those emotions aside—not forever, just for now. Tell yourself, "I am feeling _____, which doesn't feel good, and that's OK. I am going to explore the situation that's bothering me—later—and deal with these emotions in a healthy way. For now, though, I am going to set the matter aside and get back to work."
4pm. Time to move (again)! Sitting for multiple hours in a row is really rough on your body and mind. Researchers call sitting "the new smoking." So, now's a great time for another quick movement break. Zip around the block. Stand up and march in place for a few moments. Or, if you really, truly can't get away from your desk—fidget, wiggle and bounce in your seat! It's not much, but every little bit of movement helps.
6pm. Still at work? Set a "final hour" intention. Say to yourself, "I am going to work for one more hour. Obviously, I can't finish everything in the entire world tonight—there will always be something more to do—but for the next hour, I will focus on ______. After that, I am done for the day." By setting a clear intention for the final hour of your workday, you'll avoid slipping into the "Oh, just one more email…" pattern and you'll be more likely to leave work at a reasonable hour.
8pm. Process your day. If you're feeling stressed or loaded with pent-up emotions (irritation, overwhelm, stress about work deadlines or studies), pounding it out, might be the perfect solution—literally. If that feels right, consider grabbing a pillow, going somewhere private, closing the door, and thwacking the pillow to release your feelings, safely, and get them out of your system. Many people find it helpful to vocalize—out loud—whatever's bugging them as they punch the pillow ("I am so mad at ____ right now!!") You probably won't need to thwack for very long. You'll know that you are "done" (at least, for now) when you feel a sense of release and relief. When you feel lighter. Your problems may even feel smaller and more manageable. Ahh. Time for a calm, restful night—and a great day tomorrow.
10pm – 6am. Lights out! It's bedtime. It can be difficult when you're in the midst of a busy, hectic workweek, but try to get as much sleep as you can. Sleep deprivation wreaks havoc on your mind and body, making it harder to focus, remember things, and manage your stress levels. So, don't skimp on your sleep. It's one of the biggest gifts you can give to yourself—and being well rested makes tomorrow's challenges that much easier to manage!
If you don't follow this 24-hour plan "perfectly," guess what? That's OK.
Even if you only remember to do one or two of the de-stressing activities I just mentioned, that is still better than nothing at all.
Every single time you "pause" your busy day to take care of yourself—even if all you do is drink a few sips of H2O (filtered, please!) or take one big, deep breath—you're doing something beautiful for yourself, for your mind, for your body, and by extension, for everyone you meet: your community and the whole world.
I hope this plan inspires you to take excellent care of yourself, and to find new ways to keep your stress levels in check if that's something you're challenge with (many people are!).
Here is the beautiful truth:
Whether you are 17 or 107 years old, you are human, you are alive, you are not fixed in stone. You are capable of transformation. You can drop old habits and learn how to help yourself feel better. Any time that you're ready to work on yourself, you can change.
It is never too late to tweak your daily routine, to change your mindset, to establish new habits, and to evolve into the kind of person you've always wanted to be.
Becoming that kind of person can begin… right now.
Wishing you the very best day, week, month (and year!) of your entire life.
Love, always.
xo.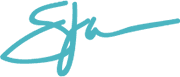 Copyright © 2016 Dr. Suzanne Gelb. All rights reserved.