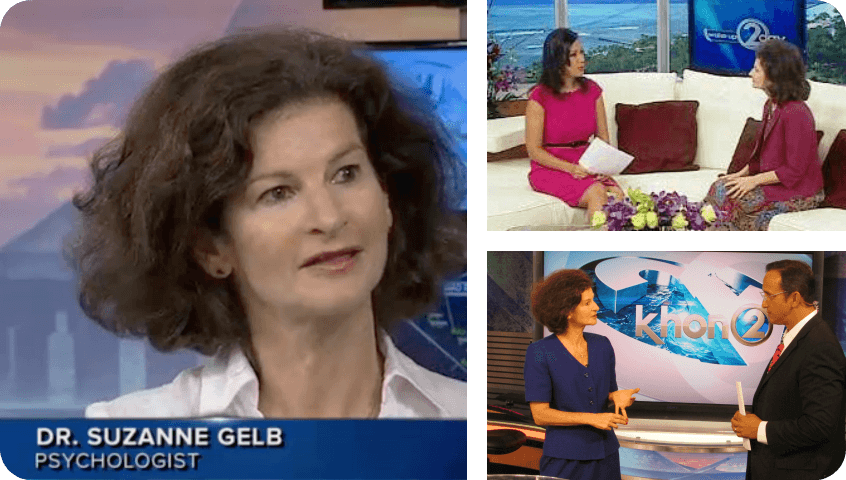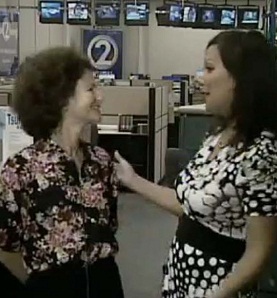 "Dr. Gelb has the powerful combination of expertise, first-rate communication skills, as well as professionalism, and consistently delivers the highest quality information."
—Olena Heu, Award Winning Journalist, Anchor, Reporter, KHON2 TV News

"Wow! This is fantastic stuff. You're clearly incredible at what you do, and I'm so thrilled to share your advice with our audience!"
—Adrian Granzella Larssen, Editor-in-Chief, The Muse
When it comes to bringing an emotional health & psychology expert onto your program, there are thousands of experts to choose from.
But if you're looking for an expert with close to 30 years of experience and a uniquely warm & encouraging perspective on changing your life for the better, you're in the right place.
More than 250 of Dr. Gelb's articles have been published in online and print publications—including on well-known websites like Time, Forbes, The Huffington Post, Newsweek, The Muse, Business Insider, Lifehacker, The Daily Love, Mind Body Green, Positively Positive, Psychology Today, PsychCentral, Maria Shriver, Tiny Buddha, Mashable. She has also been featured online on NBC's Today.
She was the resident psychologist writer for a parenting magazine for over 14 years, has hosted over 200 radio shows, appeared in over 200 television interviews, and was a resident psychologist for a parenting segment on a top morning TV news show in Hawaii, for over 6 years.
When Dr. Suzanne Gelb talks about liking yourself, respecting yourself and loving yourself, she speaks not just as a skilled clinician with multiple PhDs—but as a woman who has walked through the fires of trauma & self-loathing, herself.
Her stories are brave & vulnerable. Her advice is thoughtful & considered.
Her reminders are timeless & true.
Bringing Dr. Gelb onto your program is a move you won't regret—and one that your audience won't soon forget.
Contact her to set up an interview, request a soundbite, or to book her to appear on your program.
She welcomes all media opportunities, responds quickly, and doesn't hold back her enthusiasm. Don't hesitate to
get in touch!
AS SEEN IN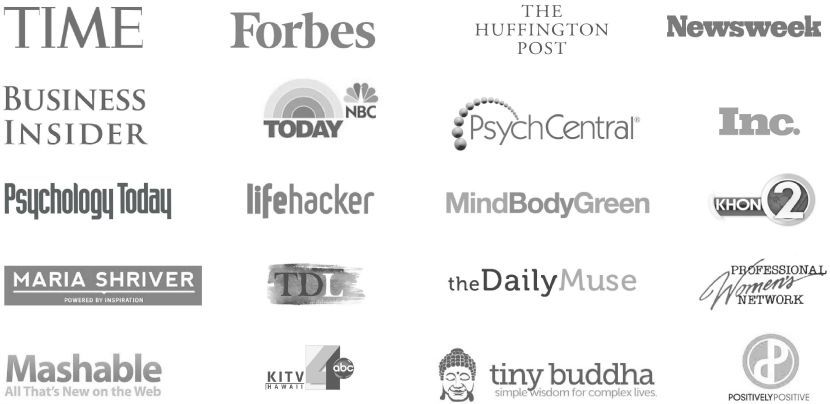 MOST REQUESTED TOPICS
Dr. Gelb delights in talking & teaching about:
—How Successful People Do More in 24 Hours Than the Rest of Us Do in a Week.
—How to Stop Obsessively Checking Your Email (and Stressing Yourself Out).
—6 Self-Sabotaging Habits You Need To Drop Right Now.
—3 Ways to Get What You Need From Terrible Communicators.
—7 Dangerous Lessons We Need To Stop Teaching Our Kids.
— Lots of other topics! If it's related to personal growth, success, or love, she's got much to say.
OFFICIAL BIO
Dr. Suzanne Gelb is a clinical psychologist, life, business, and career coach, and an attorney. (She no longer actively practices as a lawyer.)
Growing up in South Africa under apartheid exposed Suzanne to the darker side of humanity at a very
young age. After struggling with anxiety and depression for decades, she made the difficult decision to
transform her entire life: healing the wounds of the past, forgiving herself and others, and learning to love
and respect herself—no matter what.
Today, she lives in paradise in Hawaii, where she runs a thriving dual-practice—psychology and coaching—serving clients locally and offering coaching, worldwide.
She believes that it is never too late to become the person you want to be. Strong. Confident. Calm. Creative.
Free of all of the burdens that have held you back—no matter what has happened in the past.
Her insights on personal growth have been featured on more than 200 radio programs, 200 TV interviews and
online at Time, Forbes, Newsweek, The Huffington Post, NBC's Today, Lifehacker, The Daily Love, Positively Positive,
Psychology Today, and more.
Learn about her work at DrSuzanneGelb.com, where you can explore her some of the most popular articles she's written on topics such as health, happiness and self-respect, learn about books she's written, or take a tour of her shop.
BYLINE
Dr. Suzanne Gelb is a clinical psychologist, life coach, and an attorney (voluntarily inactive.) Her philosophy: "It is never too late to become the person you want to be."  Learn about her work at DrSuzanneGelb.com and explore her some of the most popular articles she's written on topics such as health, happiness and self-respect.
HEADSHOTS
To download a larger, high resolution image: Right click & select "save as."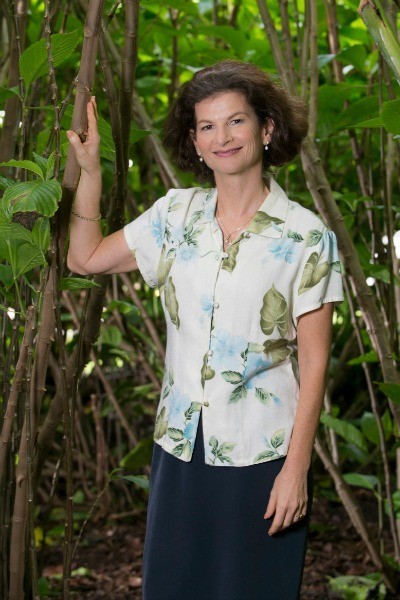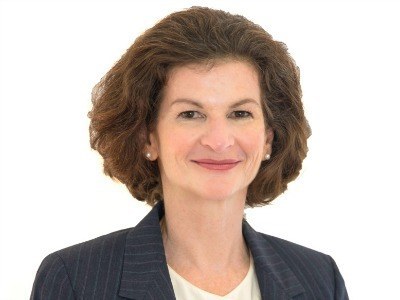 You are about to watch a "highlight reel" of a few of Dr. Gelb's favorite media appearances to give you a sense of what you can expect when you book her as a guest. Enjoy.
KIND WORDS & APPLAUSE
"Dr. Gelb's warmth and calm nature make her extremely approachable. She is a gifted expert on a wide range of parenting topics, no matter what your child's age.She's inspiring, insightful and always empowering and provides you with the tools you need to become the best parent you can be."
—Ron Mizutani, Anchor, Reporter, KHON2 TV News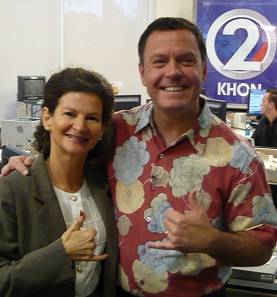 "We appreciate your interviews. I always learn something, a little nugget that I can take home with me."

"It's always a pleasure to interview Dr. Gelb. She provides so much valuable + useful information that can transform your life + jumpstart the results you want to get."

"As a fairly new mother, I am constantly learning about the many challenges yet extraordinary blessings parents endure. I always look forward to the practical and insightful advice Dr. Gelb offers.

Everything she shares is so inspiring, not only to myself, but to other parents as well. She has a wealth of knowledge and makes learning about parenting, family life and relationships informative, engaging and fun."

"I have interviewed Dr. Gelb on a number of occasions relating primarily to issues of child-rearing.  Her insight includes common sense, compassion and wisdom.
If you have children, Dr. Gelb's a good person to have in your Rolodex.
[I'm dating myself, aren't I?]"

"@DrSuzanneGelb Thanks for the great interview [for the lead story on the evening news] on such short notice!"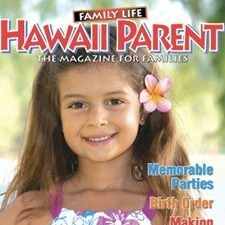 "For the past 14+ years, Dr. Suzanne Gelb has contributed thought-provoking, problem-solving, inspired articles to every issue of Hawaii Parent. Her articles have enhanced the credibility & success of our magazine."

"Thank you for your insightful book on happy relationships. I too believe the essentials you included are so important in making relationships work. I also found the action plan very useful for creating change in oneself and one's relationships!"
CONTACT & BOOKING
You can reach Dr. Gelb's media team through the contact form on this page. Thanks!